Main content starts here, tab to start navigating
Slide 1 of 10
Slide 2 of 10
Slide 3 of 10
Slide 4 of 10
Slide 5 of 10
Slide 6 of 10
Slide 7 of 10
Slide 8 of 10
Slide 9 of 10
Slide 10 of 10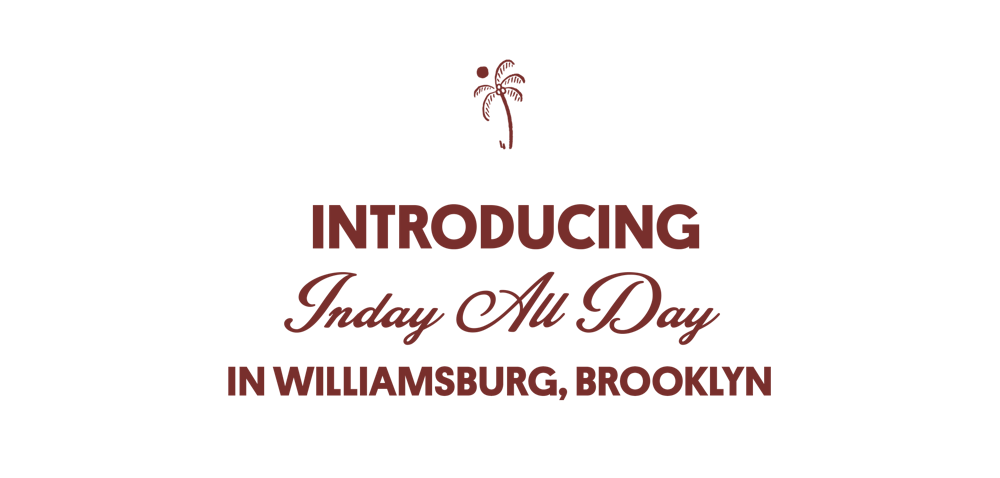 INDAY All Day is a neighborhood restaurant that celebrates the joyful connection of food & hospitality, inspired by Indian cultures around the world.

We invite guests to slow down and savor the full INDAY experience from our dining room. From an early morning chai to evening cocktails, healthful breakfast to a shareable weekday feast, our menu celebrates the breadth and richness of Indian craft and fine ingredients.
VISIT OUR FIRST LOCATION IN WILLIAMSBURG, BROOKLYN AT 658 DRIGGS AVENUE.
Open daily 11AM to 10PM
Brunch on weekends from 11AM to 3PM and our all day menu from 3PM to close.